This operation will synchronize your email with acquaint, thanks to that you will be able to send and receive emails.
Email provider is Microsoft or Google
Path:
File > Configuration > Email Settings
Add new or Edit current email address
After you finish operation don't forget to test outgoing server settings
* Make sure you are logged with the same email you are trying to authenticate in your browser
* You might need to change the account you're logged in with prior to adding one to Acquaint.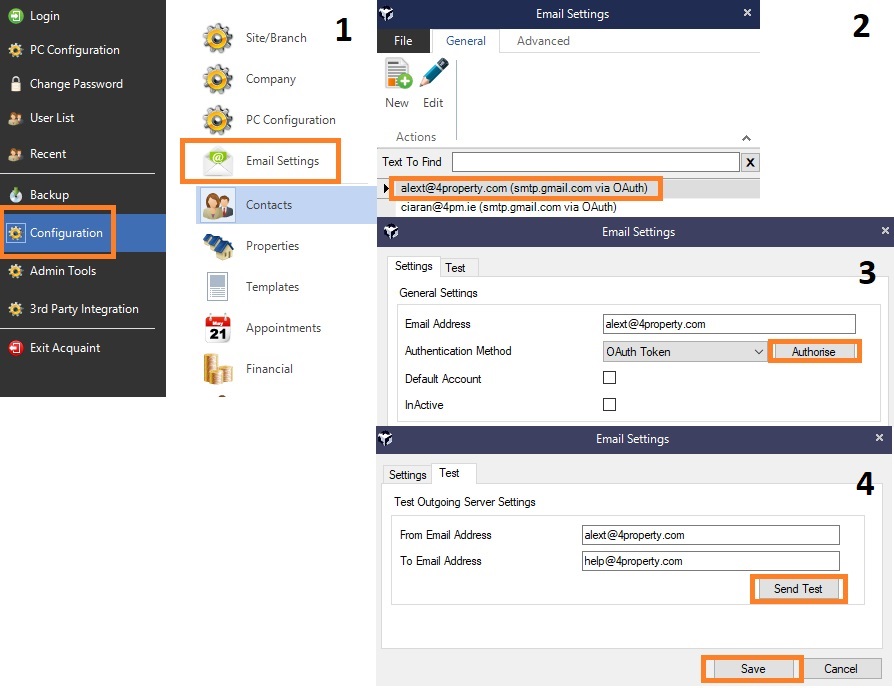 "OAuth Token" is better than "Username & Password"
as it will mean changing your password will not require you to update it in Acquaint.
Email Provider doesn't support OAuth 2.0
If your email provider does not support using authentications tokens like Microsoft, Google,
ask your email provider for SMTP settings
they should have the details for this form
Video Guide